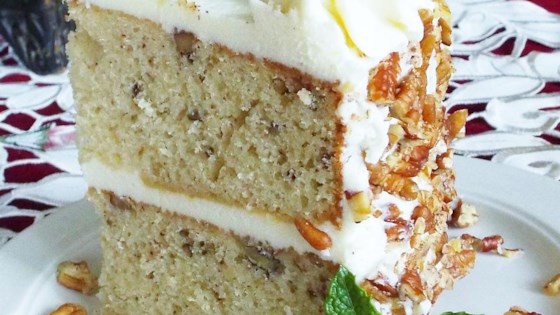 Components
1 cup buttermilk
1 tsp cooking soft drink
1/2 cup butter
1/2 mug shortening
2 servings bright white sugars
5 eggs
1 teaspoon vanilla flavor draw out
1 mug flaked coconut
1 tsp baking powder
2 mugs all-purpose flour
8 oz . product cheeses
1/2 mug butter
1 tsp vanilla flavor remove
4 mugs confectioners' sugar
2 tablespoons light product
1/2 cup sliced walnuts
1 glass sweetened flaked coconut
Include all elements to list out
Add more all ingredients to list
Recommendations
1 h 35 m
Preheat oven to 350 levels F (175 degrees C). Grease a few 9 inch rounded cake cookware. In a tiny bowl, dissolve the preparing soda pop within the buttermilk reserve.
Inside a large container, product collectively 1/2 mug butter, shortening and white sugars till gentle and fluffy. Mix in the eggs, buttermilk blend, 1 tsp vanilla flavor, 1 glass coconut, cooking powder and flour. Blend until just merged. Put mixture in the ready cookware.
Bake inside the pre-heated your oven for 30 to 35 moments, or until finally a toothpick inserted into the core of the wedding cake is released clear. Let to cool.
To Produce Frosting: In the medium sized pan, combine product cheddar cheese, 1/2 glass butter, 1 teaspoon vanilla and confectioners' sugars. Beat until light and fluffy. Add a small amount of skin cream to attain the required uniformity. Mix in cut peanuts and staying flaked coconut. Distribute involving layers and so on top and edges of cooled cake.